A Different Kind of Record Label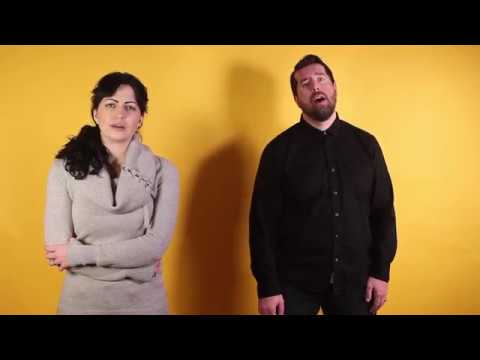 'Whisper Suite' is a husband/wife duo comprised of Nathaniel Sutton and Guylaine Sutton from Edmonton, Alberta Canada. Together, they bring a distinct style of sound, influenced by Sigur Ros, This Beautiful Mess, and This Will Destroy You.
Nathaniel is an award-winning songwriter, producer and multi-instrumentalist, while his wife, Guylaine, is a talented vocalist-percussionist. 
You'll become entranced by dreamy guitars filled with reverberation, harmonic vocals and a perfect blend of cinematic instrumentals.
The debut full-length release "Love Notes" (Triple Pop) will be released April 20, 2018 worldwide on all download and streaming music stores. 
The first single "Sun" is available Friday March 16, 2018 on iTunes, Apple Music and Google Play.  
The official music video for "Sun" is now on YouTube.
It's finally here — after three years of waiting, she has finally delivered the follow-up to her debut Triple Pop album, The Only One (2015).
Iva Dawn's new studio EP, True Voodoo, is now available.
Produced by Tom Biller, the EP features Lucas Gorham (guitar), Parker Law (drums) and Ali Helnwein (strings).
It features five (5) new studio tracks: If He Loved Me, Fahrenheit, True Voodoo, Don Draper I Remember and City of Sharp Tomorrows.
You can find the EP online at Bandcamp, Spotify and iTunes.
In conjunction with the release, IVA DAWN has also created an original comic book noir of the same name ("True Voodoo") that comes with a free download of the album—illustrated by Jarrod Perez. We say check it out!
Variety says Kacey Musgraves new studio album, Golden Hour, is one of the most anticipated of 2018.
Variety writes "Country's boldest young female star has tackled brash themes on her first two studio albums, but she also tended to go retro with some vintage countrypolitan sounds and clever, old-school lyrical hooks …"
Sounds like she's going more into alt-rock direction working with one of the Weezer producers.
It lists her new album alongside new ones also expected from Justin Timberlake, Bruce Springsteen, Frank Ocean and Paul McCartney.
Read the article (link).
Back in 2007, the entire recorded music industry was in turmoil. The digital revolution had arrived. Traditional bricks-and-mortar retailers were fast going out of business. Consumers were now in control.
So, of course, it sounded like a great time to start a new kind of record label.
With only a distribution contract with Apple Computer, Inc. for the new iTunes delivery platform, Triple Pop was started with just $300 dollars in a spare bedroom.